CHINA
Underground China church faces demolition
Religious affairs regulations now being implemented in provinces reflect national policy priorities
ucanews.com reporter, Hong Kong
China
May 13, 2019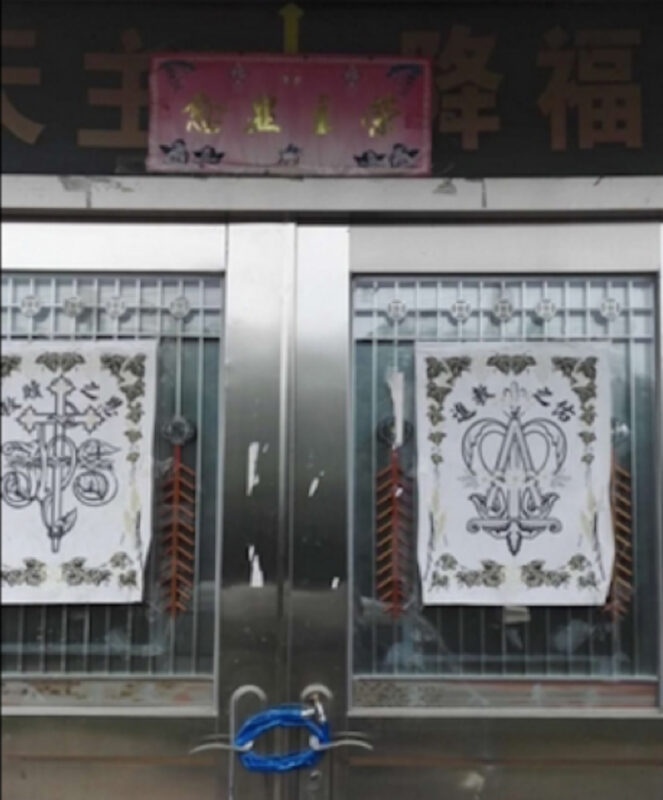 A diocese in China's south-eastern Jiangxi province on the Yangtze River has been notified by communist government officials that an underground church there will soon be demolished.
This comes in the wake of newly-revised religious affairs regulations coming into operation in the province on May 1.
A local source from Yujiang Diocese, who identified himself only as Paul, told ucanews.com that officials did not give a specific date on which their church would be pulled down.
The under threat Annunciation Church opened in 2012 and serves more than 150 Catholics in the local area.
Township authorities said they were acting on orders from higher up.
Online magazine 'Bitter Winter' reported that last August police entered the Annunciation Church and demanded the priest register the place of worship with the government.
The online report said he was also told to join the Chinese Catholic Patriotic Association, a Communist Party-controlled body, to avoid the church's demolition.
John, another church source, said the premises were sealed off at Christmas and no Eucharistic celebrations had been conducted there since.
However, the priest and parishioners indicated they would rather sacrifice the church than join the patriotic association.
John said the rationale for the stand was that "you can't respect the (communist) party first then respect God, and the patriotic association can't save the soul".
Lay people have been fasting to build spiritual strength at a crucial time, he added.
Meanwhile, John noted that last year religious affairs official verbally banned pilgrimages to the burial site of the late Irish Father Jere Miah Duttimer, who came to preach in China in 1930 was at one time the supervisor of St. Columbans Missionary Society.
Father Duttimer was buried beside the Annunciation Church.
John believes that religious affairs officials do not want the foreigner to be held up as a role model for Chinese Catholics.
The Jiangxi Provincial Regulations on Religious Affairs implemented from the beginning of May 1 reflect national policies such as the 'Sinicization' of of Catholicism by shunning outside influences and pledging loyalty to the communist regime.