CHINA
Chinese bishop dies a decade after Vatican approval
Bishop Andrew Jin Daoyuan, jailed for 13 years during the Cultural Revolution, is remembered for his pastoral zeal
ucanews reporter, Hong Kong
China
November 25, 2019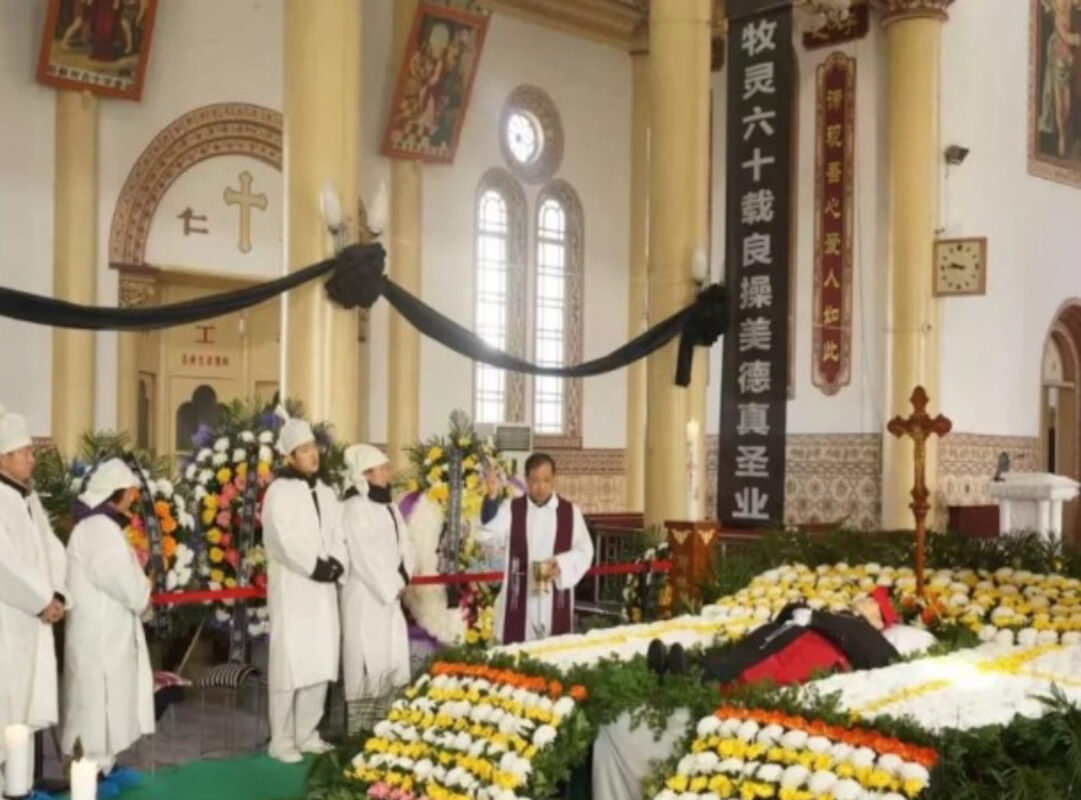 ucanews reporter, Hong Kong
China
November 25, 2019
Bishop Andrew Jin Daoyuan of China's Changzhi Diocese, a former illegitimate bishop whom the Vatican approved 11 years ago, has died of an age-related illness. He was 90.
The funeral of Bishop Jin is scheduled for Nov. 26 at Immaculate Conception Church in Nantiangong village, where he spent his final years.

Bishop Ding Lingbin of Changzhi is expected to preside over the funeral.
A church source close to the Vatican told ucanews that Bishop Jin "self-selected" himself as a bishop in Beijing in 2000, becoming an illegitimate prelate.
Following requests, he was recognized by Pope Benedict XVI in 2008. However, he was not given any diocesan territory for administration.
The church source said Bishop Jin never retired because he had no jurisdiction to retire from.
Bishop Jin also did not attend the consecration ceremony for Bishop Ding, who was appointed as the bishop of Changzhi.
In an obituary note the diocese said the late bishop engaged in pastoral work for more than 60 years and worked hard even during the Cultural Revolution.
"He sneaked in for spiritual work, silently moved and always gave priority to pastoral work," it said.
Bishop Jin was born on June 13, 1929, in a family of Catholics in Lucheng district of Changzhi City.
After his studies in various seminaries, including North China Catholic Theological Seminary in Beijing, he was ordained a priest in July 1956 in Xishiku Church in Beijing. In August of the same year, he returned to Changzhi Diocese for pastoral work.
During the Cultural Revolution, he was arrested. When released from prison after 13 years in 1979, he returned to Beishe.
In the following year, he returned to head pastoral work and officially became head of Nantiangong Church in Lucheng district.
He was appointed vicar general of Changzhi Diocese in 1992 and its bishop eight years later.